​Rules of Estrangement:
Common Reasons for Estrangement, Common Mistakes of Therapists
TRAINING WITH 8 CE'S
Instructor: Dr. Joshua Coleman
This course provides training for healthcare professionals (psychologists, social workers, marriage and family counselors) who are working with estranged parents or estranged adult children.
The field of psychology has largely ignored the realities of estranged parents and/or children in theory, research, and practice. While healthcare professionals frequently encounter estranged parents and children in their practice, few of these professionals have undergone training (either pre- or post-licensure) that adequately addresses the specificity of the trauma afflicting this population, facilitates clients' growth, or enhances the likelihood of reconciliation. In fact, many therapists who provide guidance to estranged family members inadvertently worsen the estrangement rather than improve it.
 
This course will familiarize healthcare professionals with current social science research on the causes of estrangement and the various treatment modalities that are most effective in working with these clients.
It will illuminate:
​
Common mistakes that healthcare professionals make in counseling these clients that tend to perpetuate clients' feelings of shame and guilt
​
Obstacles that keep clients trapped in painful feelings of rejection, fear, guilt, and anger
​
Best treatment methods for overcoming the trauma that is evoked by the estrangement
​
Best strategies for facilitating a potential reconciliation between parents and adult children
​
Best strategies for addressing common sources of tension, conflict, and estrangement
​
Teachings in this program are appropriate for a wide range of healthcare professionals. These professionals will be able to incorporate the tools and practices offered in this program in ways beneficial to clients or patients.
​
Learning Objectives
​
Recite the 5 most common reasons for parental estrangement
Demonstrate an awareness of intervention approaches with estranged parents
Explain the difference between estrangement and parental alienation
List the most common mistakes that therapists make with this population
Discuss the cultural changes that make estrangement more likely today
Explain best practices if the estranged parent or estranged adult child has mental illness
​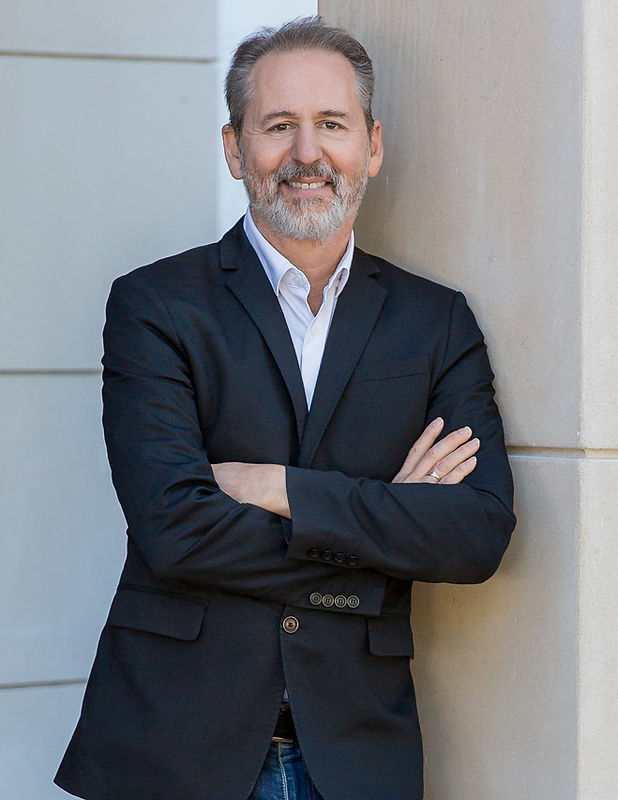 MEET JOSH...
Dr. Coleman is a psychologist in private practice in the San Francisco Bay Area and a Senior Fellow with the Council on Contemporary Families, a non-partisan organization of leading sociologists, historians, psychologists and demographers dedicated to providing the press and public with the latest research and best practice findings about American families.
He has written for The New York Times, The Atlantic, NBC THINK, The Behavioral Scientist, CNN, MarketWatch, the San Francisco Chronicle, Greater Good Magazine, AEON, Huffington Post, Psychology Today, Variety, and more. He has given talks to the faculties at Harvard, the Weill Cornell Department of Psychiatry and other academic institutions.
A frequent guest on the Today Show and NPR he has also been featured on Sesame Street, 20/20, Good Morning America, PBS, America Online Coaches, and numerous news programs for FOX, ABC, CNN, and NBC television.
He is the author of numerous articles and chapters and has written four books: The Rules of Estrangement (Random House); The Marriage Makeover: Finding Happiness in Imperfect Harmony (St. Martin's Press); The Lazy Husband: How to Get Men to Do More Parenting and Housework (St. Martin's Press); When Parents Hurt: Compassionate Strategies When You and Your Grown Child Don't Get Along (HarperCollins)
He is the co-editor, along with historian Stephanie Coontz of seven online volumes of Unconventional Wisdom: News You Can Use, a compendium of noteworthy research on the contemporary family, gender, sexuality, poverty, and work-family issues.
His books have been translated into Chinese, Korean, Russian, Polish, and Croatian.
Josh is the father of three adult children, has a teenage grandson and lives with his wife in the San Francisco Bay Area. He also writes music for television which has appeared on Keeping Up With the Kardashians, Lethal Weapon, Chicago Fire, Chicago PD, Pretty Little Liars, Longmire, Shameless, RuPaul's Drag Race, and many other shows.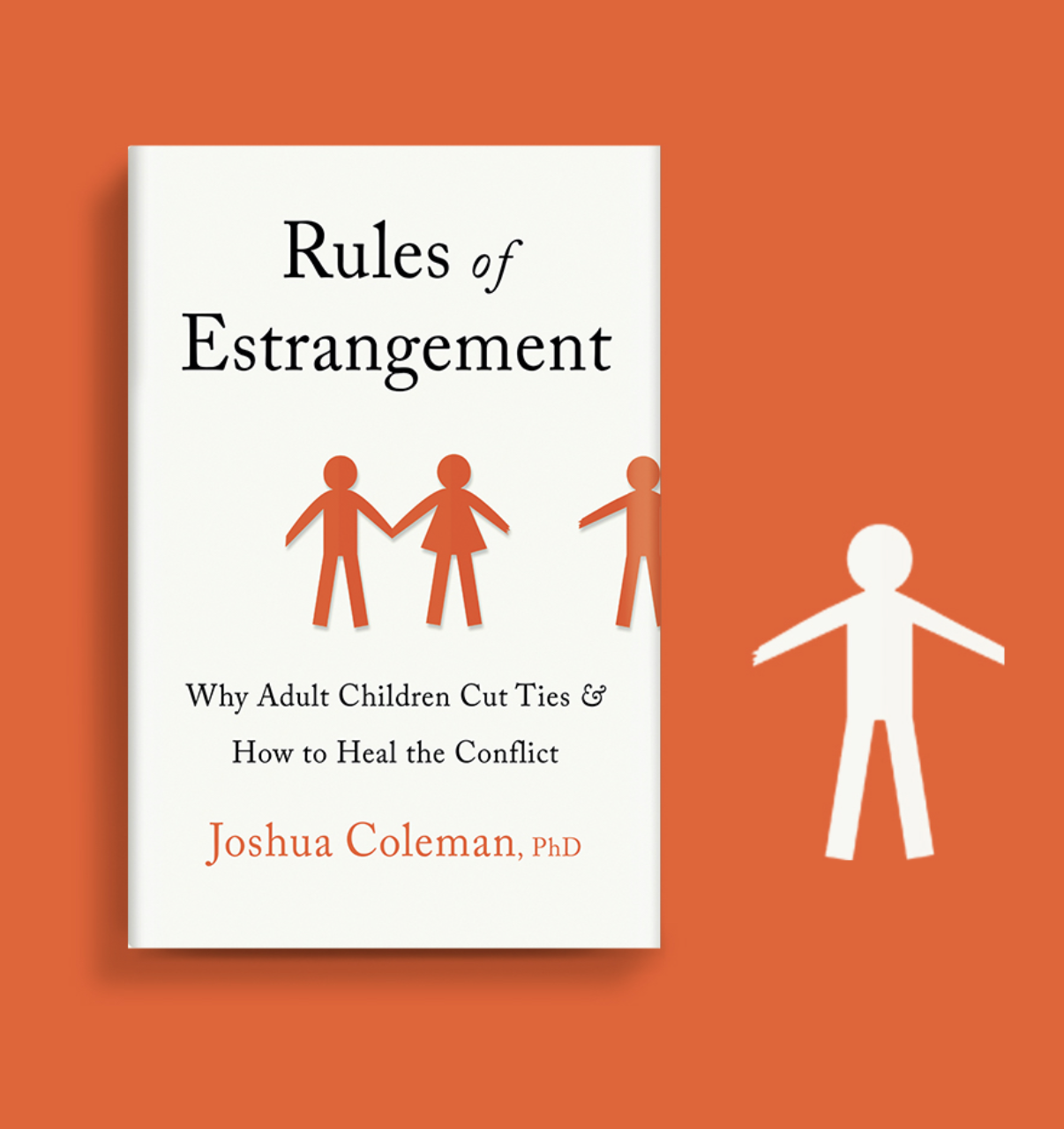 RULES OF ESTRANGEMENT:
Why Adult Children Cut Ties &
How to Heal the Conflict
A guide for parents whose adult children have cut off contact that reveals the hidden logic of estrangement, explores its cultural causes, and offers practical advice for parents trying to reestablish contact with their adult children.

"Finally, here's a hopeful, comprehensive, and compassionate guide to navigating one of the most painful experiences for parents and their adult children alike."—Lori Gottlieb, psychotherapist and New York Times bestselling author of Maybe You Should Talk to Someone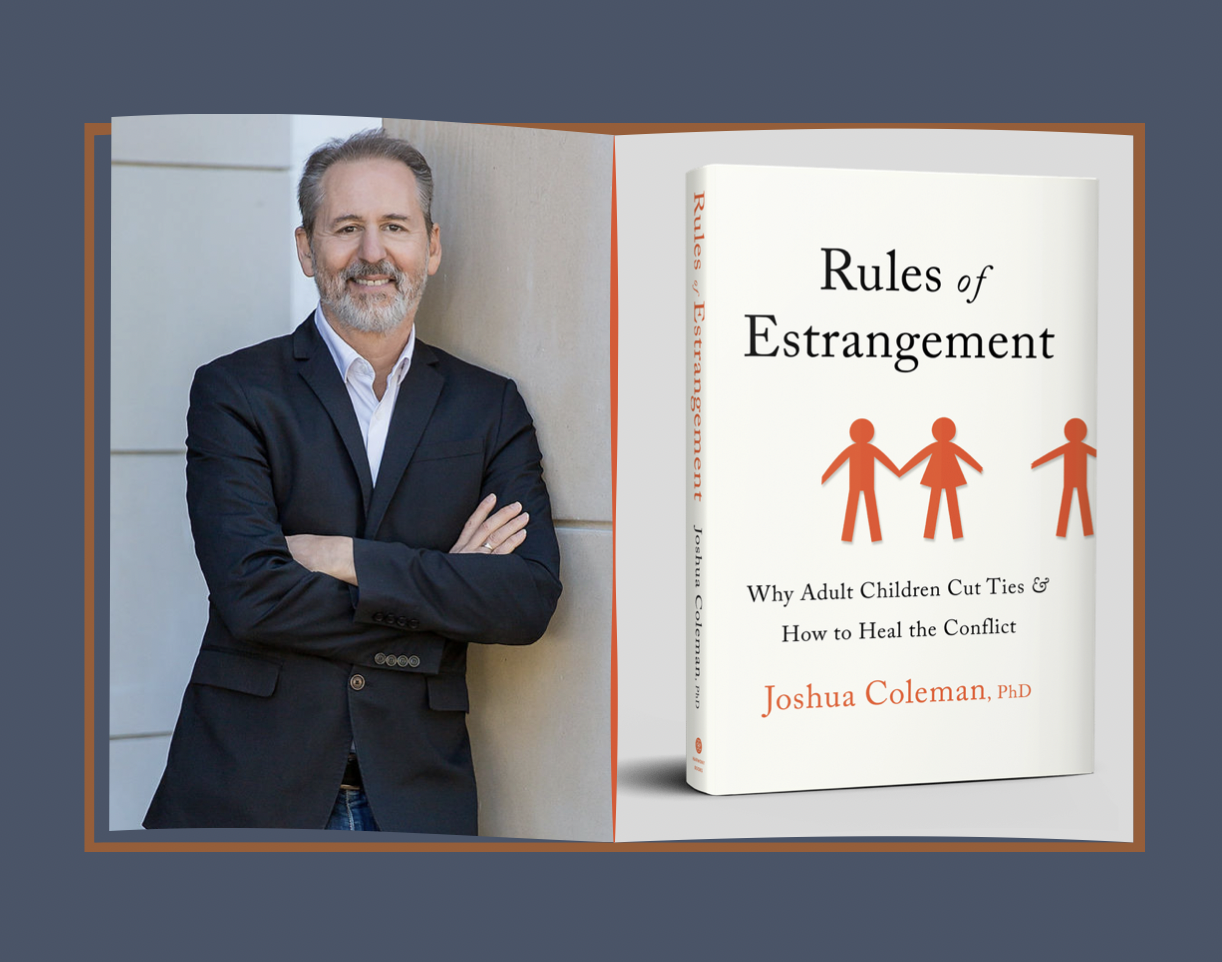 ​Rules of Estrangement:
Common Reasons for Estrangement, Common Mistakes of Therapists
TAKE THIS COURSE
FOR YOUR PERSONAL DEVELOPMENT
WITHOUT CE'S
$149.00


Check your inbox to confirm your subscription